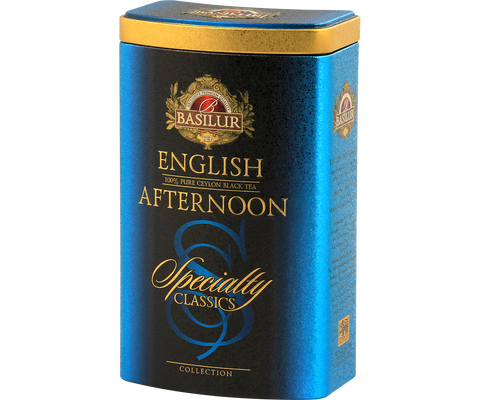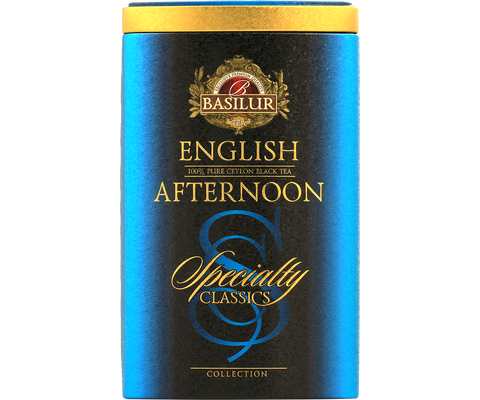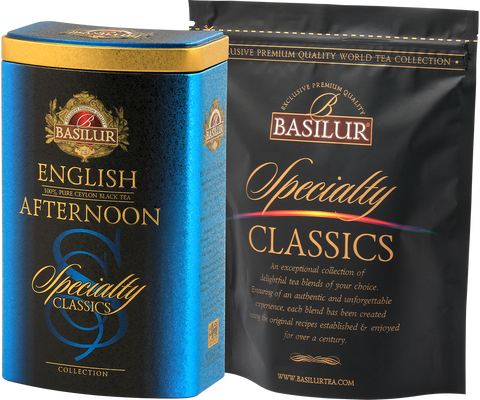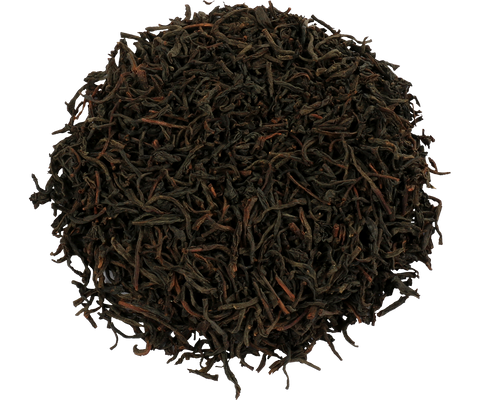 English Afternoon
A tea with a long historic resemblance, afternoon tea is a fashionable affair invented by the 7th Duchess of Bedford, Anna Maria. During the early 19th century only a light refreshment was served at midday between breakfast and dinner hence the afternoon tea was invented by the Duchess Anna Maria. Together with tea, an array of delectable goodies were served as accompaniments such as cucumber finger sandwiches, scones, petit fours which was a delightful dance on one's palate. Even today afternoon tea is considered a stylish and a fashionable feminine affair which is a gathering of a group of people dressed in trendy attire enjoying the delight of afternoon tea. This is a perfect afternoon tea with a mild sweet taste and orange in colour once brewed.

100g loose/leafy tea packed into a foil pouch with zipper lock and then into a beautifully crafted metal tin designed by Basilur.

Savor the Sips of Satisfaction
What our customers say about Basilur Tea
Wonderful service and products. I saw a basilur tea Collection at work and ordered them for the whole family at Christmas. Was very appreciated!
Exceptional service, great products, quick shipping!
We love tea, the pure black one. The Ceylon tea that Basilur represents has high quality. The descriptions of each variety is very accurate. Even the metal thins can be collectibles. The service is superb, the shipping is prompt and trackable. We purchased from this site many times already, and plan to continue.
Amazing company! Tasty tea and such a beautiful design & package. Love my purchase.
The purchaser first sees the design of BASILUR TEA and purchases it. Then the perfect tasting tea. Black tea, flavored, green tea, non-caffeine, etc. Every tea is sure to be delicious. Also, you can drink deliciously no matter how you brew it. The food and dessert are a perfect match. Every year, new packages and new flavors come out, and even the design is perfect. Buyers, myself included, are very satisfied. I am captivated by the elegant design. Some buyers even use it for their interiors! I would like to continue to support BASILUR TEA as it continues to evolve. Thank you very much.