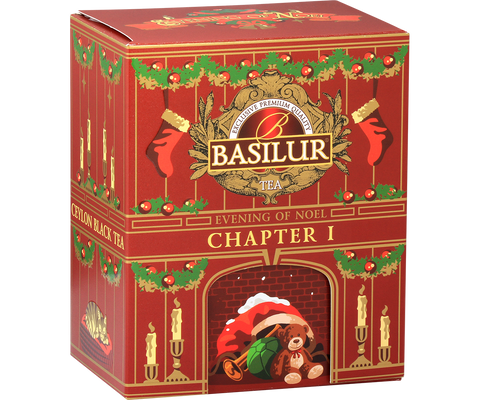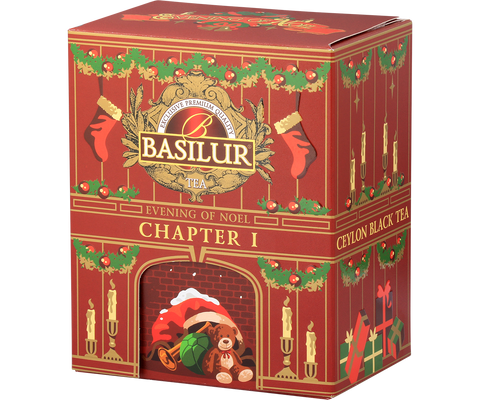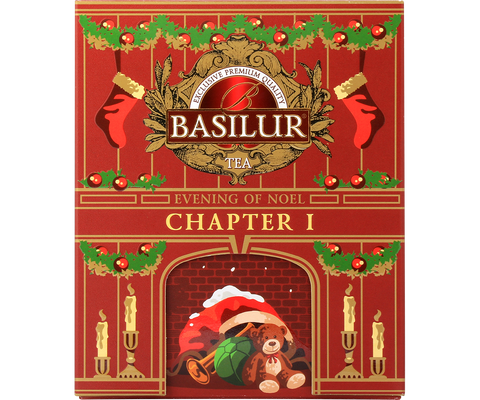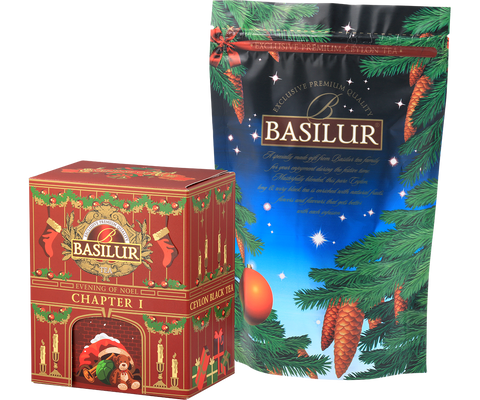 Evening Of Noel - Chapter I
It's the start of an exciting story around the journey of Santa Clause on the most awaited festive eve.  As time passed by & got close towards the midnight where everyone was fast asleep, Santa sat on the chimney of a house far away, with his legs hanging down & with a sack filled with presents and toys for all the children who have been nice. Were they on the naughty list, or were they on the nice list? Only Santa would know such a thing!
 Enjoy a delicious cup of pure Ceylon black leafy tea blended together with the marigold flower & the flavour viennese waltz consisting of Coffee and Vanilla taste notes for a sweet appetizing taste as you enter this exciting story moment of this series. It's not just a cup of tea but a whole new experience.
75g loose tea packed in a cardboard box

Savor the Sips of Satisfaction
What our customers say about Basilur Tea
Wonderful service and products. I saw a basilur tea Collection at work and ordered them for the whole family at Christmas. Was very appreciated!
Exceptional service, great products, quick shipping!
We love tea, the pure black one. The Ceylon tea that Basilur represents has high quality. The descriptions of each variety is very accurate. Even the metal thins can be collectibles. The service is superb, the shipping is prompt and trackable. We purchased from this site many times already, and plan to continue.
Amazing company! Tasty tea and such a beautiful design & package. Love my purchase.
The purchaser first sees the design of BASILUR TEA and purchases it. Then the perfect tasting tea. Black tea, flavored, green tea, non-caffeine, etc. Every tea is sure to be delicious. Also, you can drink deliciously no matter how you brew it. The food and dessert are a perfect match. Every year, new packages and new flavors come out, and even the design is perfect. Buyers, myself included, are very satisfied. I am captivated by the elegant design. Some buyers even use it for their interiors! I would like to continue to support BASILUR TEA as it continues to evolve. Thank you very much.