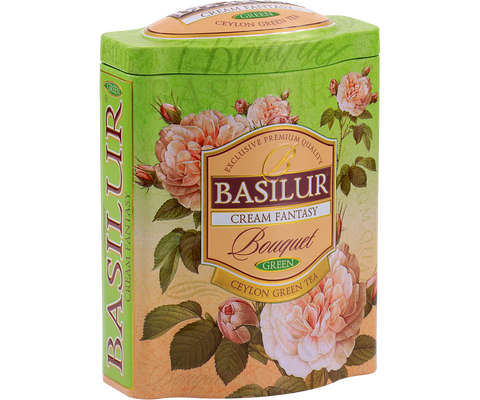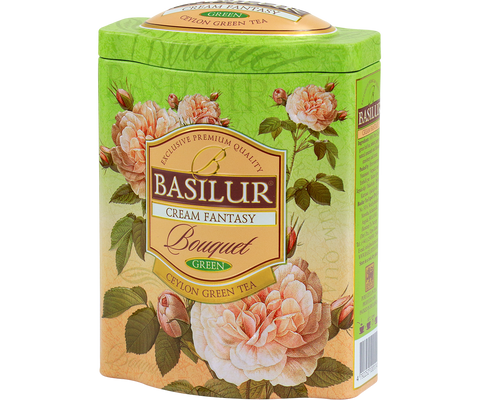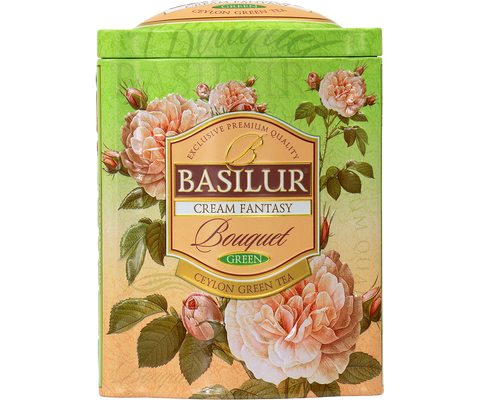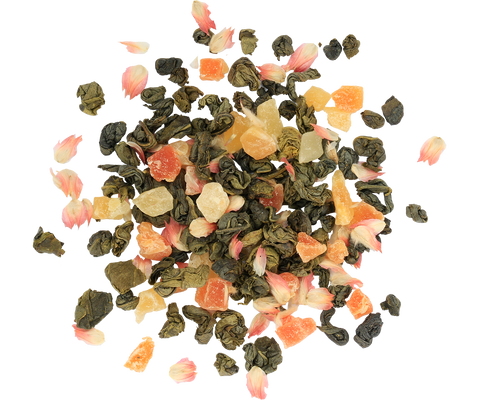 Cream Fantasy
Pure Ceylon Green Tea - characterized by its mellow, pleasant flavor and rich yellow colour, achieved by gently steaming the leaves immediately after picking. A delightful experience of a very special green tea masterfully blended with the sweet, subtle flavours of berries enhanced with a mixture of cream flavours. Smooth and mild, this healthy brew can be consumed all day through.

100g loose leaf tea packed in flavour-sealed foil pouches with zipper lock and into uniquely designed metal tin caddies.

Savor the Sips of Satisfaction
What our customers say about Basilur Tea
The purchaser first sees the design of Basilur Tea and makes a purchase. Then they experience the perfect taste of the tea, whether it's black tea, flavored tea, green tea, or non-caffeine options. Every tea is guaranteed to be delicious, and it can be enjoyed no matter how it is brewed. The tea pairs perfectly with food and dessert.
Exceptional service, great products, quick shipping!
Wonderful service and products. I saw a Basilur tea collection at work and ordered them for the whole family at Christmas. Was very appreciated!
We love tea, the pure black one. The Ceylon tea that Basilur represents has high quality. The descriptions of each variety is very accurate. Even the metal tins can be collectibles. The service is superb, the shipping is prompt and trackable. We purchased from this site many times already, and plan to continue.
Amazing company! Tasty tea and such a beautiful design & package. Love my purchase.