Synonymous for the world class teas and sophisticated designs, Basilur celebrates this holiday season with a range of beautifully designed products that help you spread the cheer of Christmas with the finest Ceylon Tea!
Christmas at Basilur
Looking for a memorable gift this Christmas?
Whether it is to share with your loved ones at Christmas dinner or to give a memorable holiday gift to your friends, we've got the perfect tea for you!
At Basilur we pride ourselves on ensuring that we bring you the freshest, hand-plucked Ceylon Tea from the best tea estates the island has to offer.
Finest Ingredients Everytime
Our research and development team works tirelessly to bring you new blends. No matter where you're from, we have an assortment of your favourite flavours from around the world ready for you!
Blended To Perfection
Our range of artistic teas and pack designs revolve around this ethos, to bring joy and togetherness in a celebratory fashion and when given as a gift, the recipient undoubtedly feels unique.
Authentic Tea Experience
The perfect way to keep yourself warm and cozy this Winter
Savor the Sips of Satisfaction
What our tea-fanatics say about Basilur!
In the past had difficulty finding Basilur tea in Canada so decided to order directly from their website. My experience was absolutely delightful. My order arrived in good time, was well packaged and included some samples, gift bag and even a bonus Basilur mug. As always, the Basilur tea tins are absolutely gorgeous and will be kept long after their contents have been enjoyed.
We love tea, the pure black one. The Ceylon tea that Basilur represents has high quality. The descriptions of each variety is very accurate. Even the metal thins can be collectibles. The service is superb, the shipping is prompt and trackable. We purchased from this site many times already, and plan to continue.
Excellent quality, and speedy delivery. Website is very good. Great attention to all the details. Basilur is definitely the best tea worldwide. My wife loves the fruit collection, as it's so tasty. I prefer the green teas, and they are smooth as silk. A perfect cup every time.
The structure of website is comfortable for the user and make your shopping easy. The product delivery is fast. The quality of products and design of package are wonderful. I buy it regularly as a present for my friends and family, also for my self. I recommend this shop.
I reguraly order Basilur tea online. That time I ordered a big bulk of tea as a Chrismas gifts for my fiends and colleagues.
This is the first time we buy products from the official Basilur tea web store and it was a very pleasant experience. I could track my order and I received notifications about the shipment so I was sure everything was right. Also, since our purchase was over 125 usd they send us a few little gifts that came with our order. I'm very happy with the products as well, the quality is amazing!!!! I will definitely buy again
I will continue to love BASILUR TEA for many years to come, and I want Japanese people to know its goodness!
Introducing
Blends just for the holidays
Introducing
The world's first Earl Grey 40 Envelope Assorted Range!
Dive in to the world of Tea!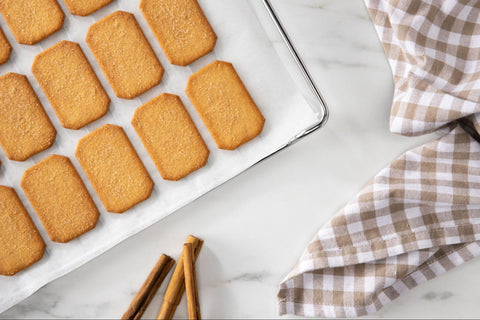 Fall is a time of year that we associate with pumpkin spice, apple cider, and cozy sweaters. It's also the...